The Suffolk Punch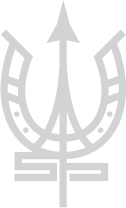 OVERVIEW
The Suffolk Punch is a brewery, culinary café & taphouse, and coffee bar created to be a gathering place for those who enjoy good craftsmanship in all of its forms. It is located in the Historic SouthEnd neighborhood of Charlotte, the nerve center of the city's exploding craft beer scene.
Working under the mantra "proper good craft" every aspect of this groundbreaking concept is tended to with care and precision. The extensive drink list celebrates craft beers from all over, including those made in-house by Suffolk Punch Brewing. It also features wine and scratch-made cocktails and mocktails. The dining menu showcases the best of each season and also extends the fermentation know-how from the brewery to the kitchen.
The Suffolk Punch's purpose goes beyond serving delicious food and drink, however. Its strategic location along the light rail, along with indoor and outdoor spaces designed to create connections, speak to the team's desire to foster community. With ample space and a growing campus, The Suffolk Punch is perfectly situated to host events that bring people together, including concerts, live entertainment, educational events, and more.
DURBAN'S INVOLVEMENT
Seeing the need for a different type of food and drink experience in the Charlotte market, The Durban Group, alongside Dan Hyde and local restaurateur Dan Davis, launched The Suffolk Punch in conjunction with Suffolk Punch Brewing. The Durban Group provides ongoing operational support services to both and is managing the expansion of the concept from restaurant and brewhouse to a hub for craftsmanship.
Durban Development was behind the development of the space, a successful reuse project that transformed a cluster of old warehouses to a culinary destination.